RADICAL TRANSFORMATIONAL LEADERSHIP FOR
SOCIAL IMPACT (RTL IMPACT)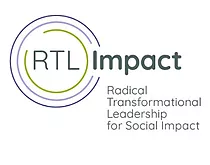 In Monterey County we first began working with Impact Launch to host a program called Leadership for Community Transformation (LCT). The goal of LCT was to help create a County that thrives with opportunity and shared prosperity for all by training systems-oriented leaders who can move beyond siloed or competitive efforts to work across sectors and organizations, with the courage to change the status quo and move beyond traditional authority structures.
During the Covid-19 Pandemic this program was placed on hold as our teams reimagined what a training like this would entail while incorporating the evolving context and needs of our community. We are excited to share the newest extension of this program, now renamed Radical Transformational Leadership for Social Impact (RTL Impact). This program shares the same values and objectives as the previous LCT program that was so successful in our community but in a virtual format with optional focus areas and an in-person intersession in Monterey County. We are excited to be bringing this programming to our community in 2022 and hope to see you as part of the inaugural cohort. For more information about RTL Impact please see below or visit Impact Launch's RTL Impact page. 
Build the skills, knowledge, competency, and inner-capacity of participants to design and produce sustainable social change.
Combine core concepts of Collective Impact as well as the leadership, civic engagement, and project design skills for large scale social change.
Outline the Conscious Full-Spectrum approach to create a cohesive strategy for creating sustainable change.
Source common values that lend themselves to manifesting our goals, creating a container of community engagement that shifts the way we create results.
Become a system oriented leader moving beyond siloed, individual or competitive efforts and work across organizations and sectors to transcend the status quo.
Move passion into action through practical principles and tools for shifting systems and norms for equitable sustainable change.


Build partnerships and connect the action to create measurable short and long term results.


Launch communication practices for creating a new narrative about economic opportunity.


Personal leadership development, tapping into and unleashing the powerful systems change leader in all of us and supporting others to do the same.


Activate and connect each initiative's/community efforts' contributions to create exponential change.


Transform how we do everyday activities – meetings, fundraising, communications, planning – to move the equity agenda forward.
This program will be held virtually with optional focus and in-person intersessions for Monterey County participants. 
Attendance at all sessions is required
We'll explore this and more:
Who are we as leaders for social impact? 

Grounding ourselves in our personal values and leading from universal values — even in the most polarized or challenging situations.

Listening and speaking to inspire others to act.

Addressing complaints and difficult conversations differently.
Session 2: Designing Change
We'll explore this and more:
How do we address the immediate problem and shift the systems and norms that give rise to that problem? 

Designing social impact projects to reflect universal values in both process and results.

Naming and acting on the shifts necessary to generate sustainable change.

Systems and principles to consider while designing my project for impact and meaningful change.
Session 3: Implementing Change
We'll explore this and more:
Operational strategies to ensure our projects are producing results.

Activating our own and others' commitment-in-action and integrity to generate results.

Ensuring our actions are explicitly tied to our results, and reflect equity, dignity and compassion.

Distinguishing our impact, outcomes, outputs, inputs, and transformational shifts to plan and operationalize our projects.
Session 4: Leading Change
We'll explore this and more:
Responding to difficult situations from our courageous heart rather than with an emotional reaction.

Addressing overwhelm and overload.

Aligning our projects for synergy rather than scatter.

Developing synergistic partnerships for results.
Additional (Optional) Learning and Collaboration Opportunities
Intersession Issue Specific Focus Groups
Participants are invited to join specific focus area groups in order to learn alongside colleagues working on the same issues. These issue areas include: Reimagining Public Safety, Racial Equity & Justice, Climate Action, Social Emotional Learning & Behavioral Health for Youth, Transformational Philanthropy.
Intersession In-Person Monterey Group
As long as we can safely do so, Monterey County participants are invited to participate in in-person meetings between virtual sessions of the training in order to network, learn, and build. These meetings will be facilitated by Impact Launch and will align with the content from the virtual sessions.
Leaders and/or Change Agents working toward creating equity and economic opportunity in Monterey County.
People who are deeply invested in the wellbeing and prosperity of our entire community.
Participants thrive when they are willing to start with a beginner's mind, are committed to equity and social justice, and value systems thinking.
Individual (unaffiliated) and 
Non-profit Fee
Local Government, 
Small Business, and 
Philanthropy Fee
Scholarships and group rates may be available. Please reach out to info@impactlaunch.org for more information.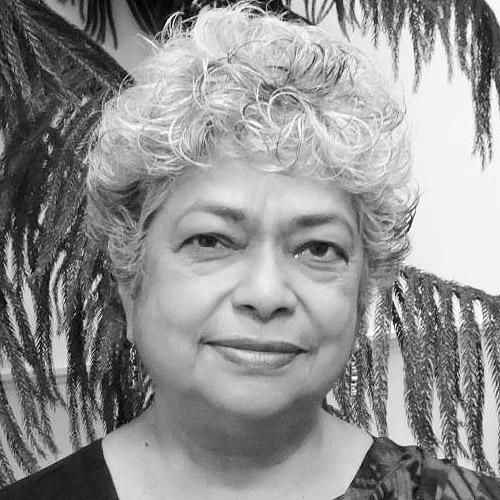 Dr. Monica Sharma, trained as a physician and epidemiologist, worked for the United Nations since 1988 for 22 years. She has published and presented over 250 articles in journals and international forums.  Currently, she engages worldwide as an International Expert and Practitioner on Leadership Development for sustainable and equitable change.  She works with United Nations, universities, management institutions, governments, business, media and community organizations. She is the Tata Chair Professor at the Tata Institute of Social Sciences in Mumbai. As a practitioner, her proven track record of generating measurable results at scale, as well as enhancing leadership on every continent, is unique. She designs and facilitates programs for whole systems transformation and leadership development in both developed and developing countries. Using cutting–edge transformational approaches and methodologies, the purpose is to achieve measurable and sustainable change.  She also designs and implements workshops – 'learning-in-action programs' – with both business and nonprofit organizations on different aspects of Leadership Development for Sustainable Change. She is currently engaged with over 20 organizations worldwide.
Monica is now working to foster emerging leaders world-wide – proactively seeking out potential leaders, unleashing their power of effective creativity, enabling them to manifest their full potential. These leaders recognize the invisible, multiple patterns and systems that shape societal and planetary situations and actions; they distinguish, design and deliver actions sourced from self-awareness and empathy; manifest sustainable and equitable change, creating new patterns as they solve problems.
In 2009, Monica Sharma received "The Spirit of the United Nations Award", given to a person whose work is an expression of the core principles, spirit and vision on which the United Nations was founded. Monica Sharma was honored because "of her inspirational leadership, skilled wisdom and devoted attention to the United Nations,…for guidance  in  developing effective strategic  frameworks for action for application world-wide…..that has manifested in effective programs and leadership development initiatives." Monica Sharma also received the prestigious Sigma Theta Tau International (STTI) 2009 Honorary Membership Award, for her contribution in fostering transformational leadership world-wide resulting in measurable change and for her strategic work with the Nightingale Initiative for Global Health (NIGH) related to nursing and health care.
TESTIMONIALS OF PREVIOUS PROGRAMMING