LEADERSHIP FOR COMMUNITY TRANSFORMATION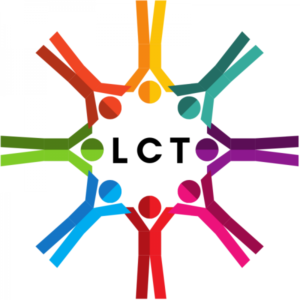 Leadership for Community Transformation (LCT) was launched to help create a County that thrives with opportunity and shared prosperity for all. In order to do this, we need systems-oriented leaders and initiatives that can move beyond siloed or competitive efforts to work across sectors and organizations, with the courage to change the status quo and move beyond traditional authority structures. This change requires collaborative and aligned efforts that foster leadership, grow power at all levels and develop a shared understanding of the complex issues we are working to address. LCT has the power to put this change into action.
Unfortunantly due to the Covid-19 pandemic, LCT is currently being postponed. Please check back if you would like to apply for future sessions.
Communities with the capacity and connectivity to create the impacts they envision, design breakthrough approaches to addressing community challenges, and produce powerful results.
A learning-in-action program for leaders and changemakers that equips participants with the practices necessary to produce extraordinary results for the systemic and equitable individual, organizational and community change.
Build the skills, knowledge, competency, and inner-capacity of participants to design and produce sustainable social change


Combine core concepts of Collective Impact as well as the leadership, civic engagement, and project design skills for large scale social change


Outline the Conscious Full-Spectrum approach to create a cohesive strategy for creating sustainable change.


Source common values that lend themselves to manifesting our goals, creating a container of community engagement that shifts the way we create results.


Become a system oriented leader moving beyond siloed, individual or competitive efforts and work across organizations and sectors to transcend the status quo.
Move passion into action through practical principles and tools for shifting systems and norms for equitable sustainable change.


Build partnerships and connect the action to create measurable short and long term results.


Launch communication practices for creating a new narrative about economic opportunity.


Personal leadership development, tapping into and unleashing the powerful systems change leader in all of us and supporting others to do the same.


Activate and connect each initiative's/community efforts' contributions to create exponential change.


Transform how we do everyday activities – meetings, fundraising, communications, planning – to move the equity agenda forward.
Participants will bring to the program a project, ideally in the context of something they are already working on, that they hope will impact our community's quality of life. In addition to the intensive sessions, participants will be paired with two other participants for a weekly call between sessions to further learning and accountability to practice what is learned. The expectation is that participants will continue after the program to use the knowledge, capacities and project design skills in the community for positive change.
EXAMPLE PAST PROGRAM FORMAT
LCT is currently being postponed due to the Covid-19 pandemic, please check back for updates on future dates.
Attendance at all sessions is required
Part 1: Being the Potential - Launching Change
This session examines who we are as community leaders and our shared values. We then explore our work through the three components of sustainable change: solving problems, shifting systems and activating potential.
Part 2: Being the Architect - Designing Change
In this session, we work on designing our projects and aligning grants and strategic plans to simultaneously solve problems, shift systems and activate our own and our community's potential for change. We will explore how to plan differently to create the impact we want to see. Questions we'll as include: What are the different stages of leadership development? How do we talk about the change we want to create and enroll others in creating this change? How do we connect events, programs and other activities to measurable outcomes and impact? 
Part 3: Being the Impactful Leader - Stewarding Change
In the final session, we focus on how to run organizations differently and more effectively. We ask the questions – How do we empower others to lead the change they wish to see? How do we identify and use leverage points to create large scale systemic change? How do we align multiple projects toward a unified goal?
In addition to the two sessions, each participant will be assigned to a learning group with two other participants.  One 45 minute call per week is expected during the time between sessions to activate and deepen the application of what is learned in each session. Comprehensive instructions will be provided in the program to guide these calls.
Leaders and/or Change Agents working toward creating equity and economic opportunity in Monterey County.
People who are deeply invested in the wellbeing and prosperity of our entire community
Participants thrive when they are willing to start with a beginner's mind, are committed to equity and social justice, and value systems thinking.
for organizations with budgets under $500,000
for organizations with budgets from $500,000 – $999,000
for organizations with budgets over $1million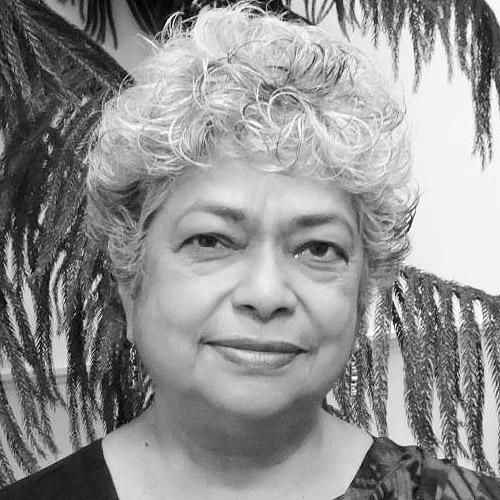 Dr. Monica Sharma, trained as a physician and epidemiologist, worked for the United Nations since 1988 for 22 years. She has published and presented over 250 articles in journals and international forums.  Currently, she engages worldwide as an International Expert and Practitioner on Leadership Development for sustainable and equitable change.  She works with United Nations, universities, management institutions, governments, business, media and community organizations. She is the Tata Chair Professor at the Tata Institute of Social Sciences in Mumbai. As a practitioner, her proven track record of generating measurable results at scale, as well as enhancing leadership on every continent, is unique. She designs and facilitates programs for whole systems transformation and leadership development in both developed and developing countries. Using cutting–edge transformational approaches and methodologies, the purpose is to achieve measurable and sustainable change.  She also designs and implements workshops – 'learning-in-action programs' – with both business and nonprofit organizations on different aspects of Leadership Development for Sustainable Change. She is currently engaged with over 20 organizations worldwide.
Monica is now working to foster emerging leaders world-wide – proactively seeking out potential leaders, unleashing their power of effective creativity, enabling them to manifest their full potential. These leaders recognize the invisible, multiple patterns and systems that shape societal and planetary situations and actions; they distinguish, design and deliver actions sourced from self-awareness and empathy; manifest sustainable and equitable change, creating new patterns as they solve problems.
In 2009, Monica Sharma received "The Spirit of the United Nations Award", given to a person whose work is an expression of the core principles, spirit and vision on which the United Nations was founded. Monica Sharma was honored because "of her inspirational leadership, skilled wisdom and devoted attention to the United Nations,…for guidance  in  developing effective strategic  frameworks for action for application world-wide…..that has manifested in effective programs and leadership development initiatives." Monica Sharma also received the prestigious Sigma Theta Tau International (STTI) 2009 Honorary Membership Award, for her contribution in fostering transformational leadership world-wide resulting in measurable change and for her strategic work with the Nightingale Initiative for Global Health (NIGH) related to nursing and health care.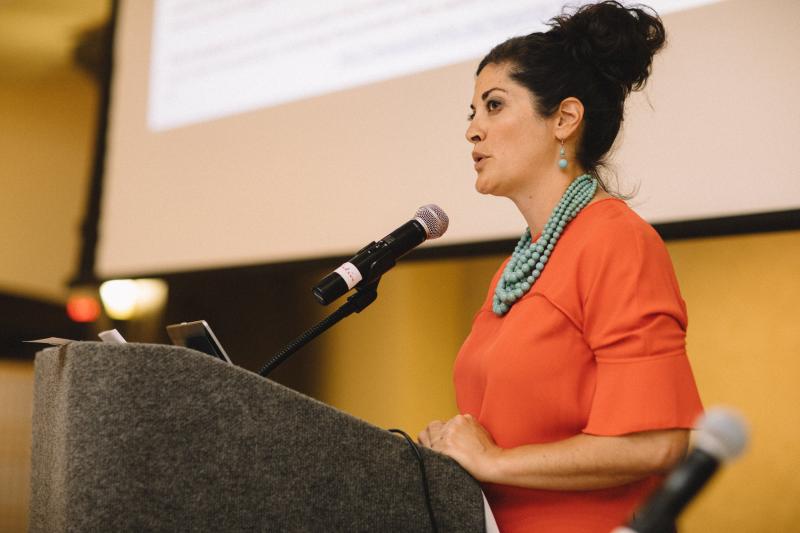 Megan Joseph has spent 18 years working with multi-sector collaboratives to increase their capacity to work together for equitable and sustainable results. As Executive Director of Rise Together, a multi-county initiative to cut poverty in the Bay Area, Megan has integrated transformative leadership tools and practices into a large coalition for policy and systems change, addressing issues of employment, affordable housing and early childhood education for critical populations. As Director of Community Organizing for the United Way of Santa Cruz County she founded and supported multiple sustained initiatives, including the Santa Cruz County Youth Violence Prevention Task Force and the Community Corrections Partnership Community Engagement Task Force. Megan was recognized with the 2015 National Community Indicators Consortium Emerging Leader award for her work using community indicators as a catalyst for change to reduce youth violence. Megan has practiced radical transformational leadership for a decade with Monica Sharma, and over the last 8 years launched two leadership programs, Leadership for Community Transformation Santa Cruz County and Leadership for Equity & Opportunity Bay Area which together has trained over 425 leaders to design and implement equitable and sustainable social change projects.  She has also served as faculty at JFK University.  Megan earned an MA in Consciousness Studies from JFK University and an MA in Criminology, Law and Society from UC Irvine.  She lives in the Bay Area with her partner, dog and two cats.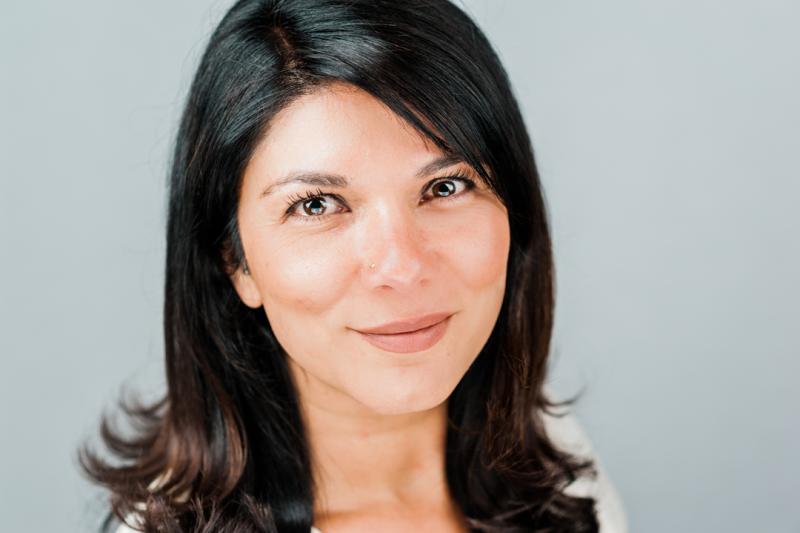 Shebreh Kalantari-Johnson
Shebreh Kalantari-Johnson is a native of Iran and has lived in Santa Cruz County for the past 20 years. Shebreh currently provides professional grant writing; program coordination/management; strategic planning; and facilitation services to local agencies working in the areas of public health, education and social services and has been in the field for the last two decades. Her work has brought multi-sector partnerships together to address complex social justice issues such as substance use, mental health, homelessness and more. Shebreh's work has generated increased investment and funding in the community, innovative projects, and health focused local policies. Shebreh currently serves in leadership roles including Central California Alliance for Health Board, the Pajaro Valley Health Trust Board, and Dignity Health Community Advisory Board's Community Giving Body. Shebreh has been practicing the Conscious Full Spectrum Response framework for the last five years. She has also supported the training of hundreds of other leaders through the Leadership for Community Transformation Santa Cruz County and Leadership for Equity and Opportunity Bay Area. She received her B.A. in Psychology and French/Francophonie Studies from University of California, Santa Cruz (UCSC) and a Masters in Social Work from San Jose State University. She is a mother of two boys, is married and lives in Santa Cruz California. Shebreh strives for equity and compassion in her work and in her every day.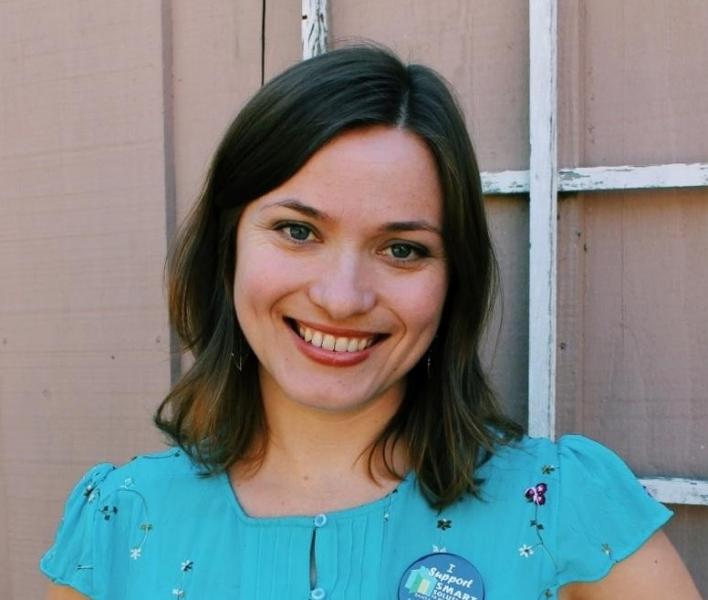 Robyn McKeen has worked for over a decade managing social service programs, multi-sector coalitions, and systems change initiatives along the West Coast, including the greater San Francisco Bay Area and Seattle area. She has held leadership positions in the areas of homelessness, information and resources, and children and youth development. Most recently as the Smart Path Coordinated Entry Director, Robyn led the strategic planning and implementation process of Santa Cruz County's homeless coordinated entry system to redesign the assessment and referral process countywide. Robyn has practiced the Radical Transformational Leadership framework since 2013, designing and implementing multiple initiatives for equitable and sustainable social change. As a practitioner coach, she has supported the training of over 300 leaders through the Leadership for Community Transformation Santa Cruz County and Leadership for Equity and Opportunity Bay Area. Robyn earned her BA in Cultural Anthropology at the University of California, Santa Cruz. She is committed to fostering fairness and vibrancy through all aspects of her work and life. She lives in Santa Cruz, CA with her partner, daughter, and a whole lot of aquatic creatures.